---
BUSINESS PRE-LAUNCH PREVIEW
Connie's House, Creative Business Concierge LLC
Where The Crayon Speaks
#ACEs, Homeless, & DID Recovery
Working to create self-healing communities in America, then to all points beyond…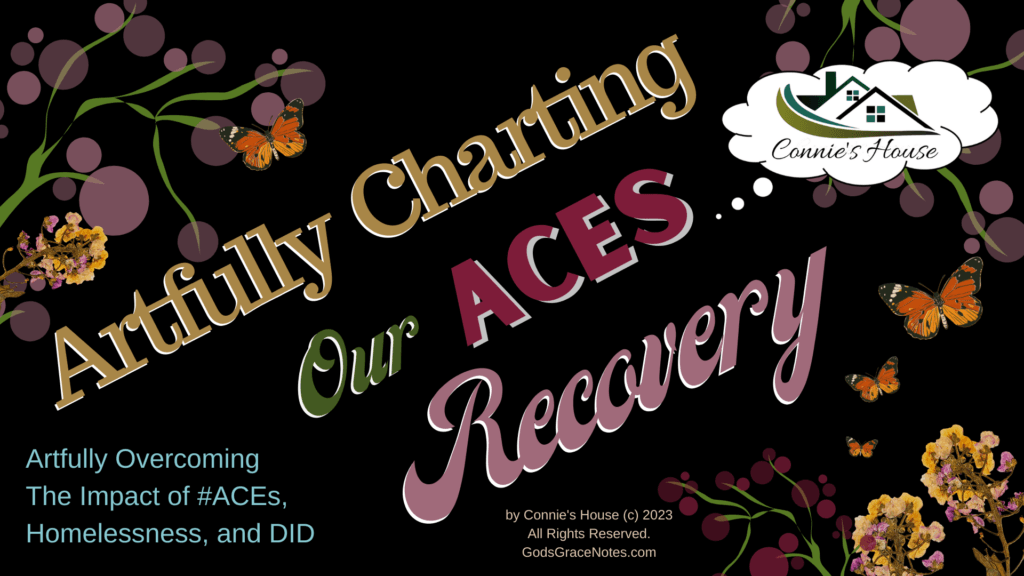 The Tougher Than Our ACEs Workshop Preview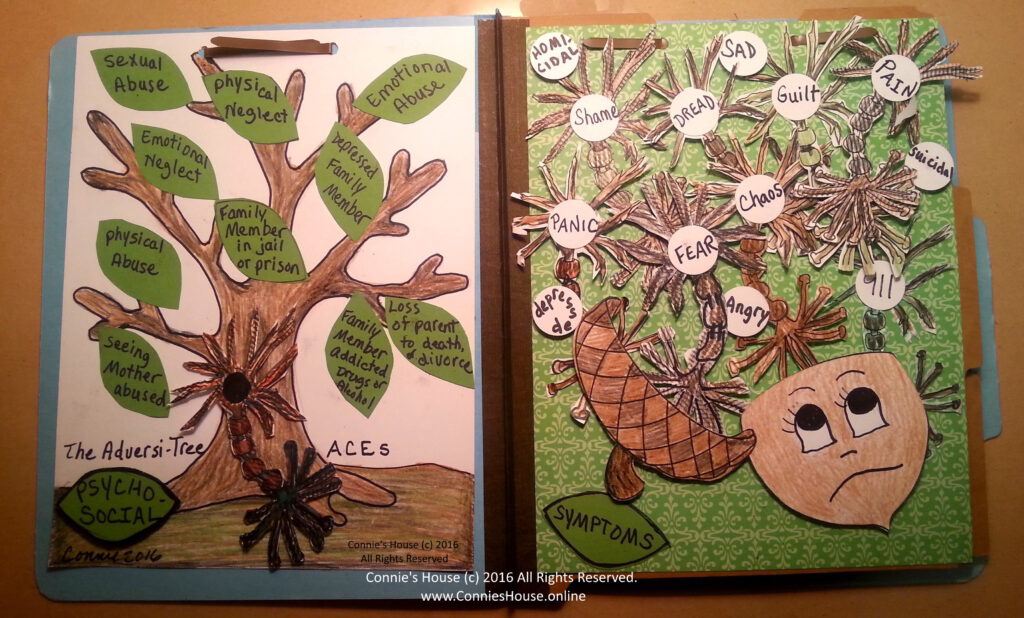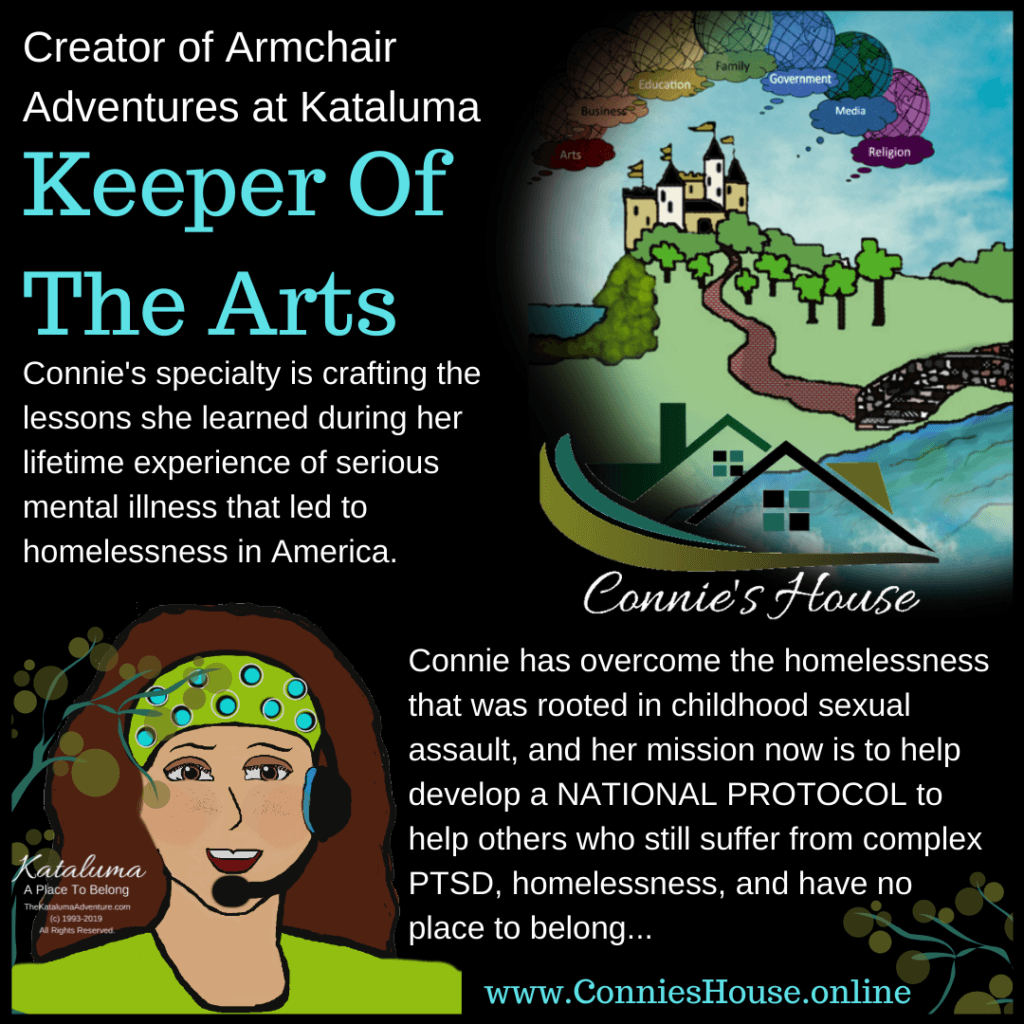 Do You Have An #ACEs Score?
FOR THOSE WOUNDED BY TOXIC RELIGION
Do You Think Facing Our #ACEs Can Help Us Find Our Way Back To The Household of Faith?!
Let's Find Out!!
Join our faith conversation on my blog at God's Grace Notes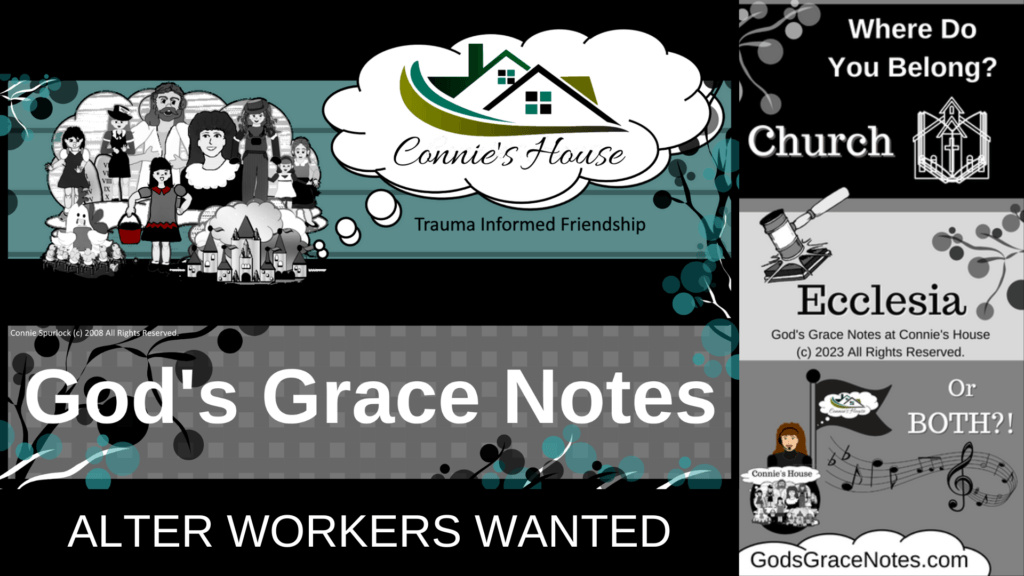 To appoint unto them that mourn in Zion, to give unto them beauty for ashes, the oil of joy for mourning, the garment of praise for the spirit of heaviness; that they might be called trees of righteousness, the planting of the LORD, that he might be glorified (Isaiah 61:3).
Shopping at Connie's House
ROYAL TREE FARMS – OPENING SOON